Home
›
Scope's online community
News and opportunities
Do you shop online?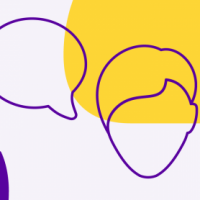 CommunityTeam
Posts: 87
Scope community team
At Scope we're setting up 'Project Thrifty' to explore ways that we might practically help reduce the extra costs disabled people and their families face. There are a number of opportunities in this area. And one in particular is around online shopping. We'd love to hear from you about whether or not you shop online, and what you like/don't like about this experience. Answer the following questions and share your thoughts with us!
1. Do you use the internet to shop online? If so, which sites and why?
2. Over the past 12 months, what kinds of items have you purchased online?
3. Are there any items you would not purchase online? Please tell as what these are and why
4. When thinking about shopping online, do you carry out any background research into where to buy products? If so, what sources of information do you use?
5. What things are most important for making a good online shopping experience?
6. If Scope launched a retail website, would you shop there? Why?
7. If Scope did launch a retail website, what items would you like to see stocked? Why?
8. What would Scope need to do to be a top online retailer to disabled customers?
Post below, or email us at
[email protected]
scope.org.uk