Home
›
Scope's online community
What benefits am I entitled to?
Working tax credits with disability element.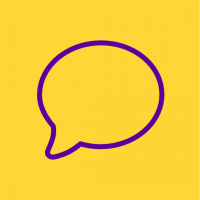 aggietrac
Member
Posts: 2
Listener
Hi there, from 2004-2008 I was on Incapacity Benefit, around 4 and a half years. I then got help from pathways to work and various other places to get me back into work. They helped me fill in an application form for working tax credits with the disability element and I've been claiming this ever since. Just before Christmas I was asked to send in some wageslips to the Tax credits office as they were doing random checks. Then on the 25th Jan my tax credits got stopped with no warning at all. I called them and was told that I had been getting the disability element and wasn't entitled to it as wasn't getting any benefits. They say I've been overpaid more then £5000 in the last couple of years and they want it back and because of this I've been paid too much this year and won't get another penny. In April they'll be paying me £18 a week as the rest of my entitlement will be taken in repayment. I've been left absolutely broke as on a low wage and have had to get foodbank vouchers just to feed myself. I read somewhere that if you were on Incapacity Benefit prior to claiming working tax credits with disability, you will always be entitled to claim the disability element. I still have a disability and I'm in a right state over this as I get an NHS exemption certificate which enables me to get all the medications I need each month for free. I don't know what i'll do without this. I certainly can't afford to be in debt over £5000. Please can someone let me know if I'm still entitled to the disability element of working tax credit. I've called in several times but they just tell me to put it in writing, which I have, and I'm still waiting to hear back. I'm just hoping someone on here will know.