Home
›
Scope's online community
Archived
›
Ask a benefits adviser [CLOSED]
Hi, my name is Angel110!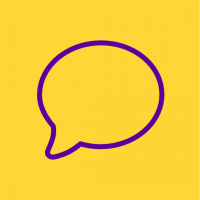 Angel110
Member
Posts: 9
Listener
Hello everyone,
I am new to this site please bear with me if I make any errors.
My ESA was reviewed last year in September and after completing ESA50 I was invited for f2f where the Assessor lied through her teeth on the report I was in Support group. I have permanent disability walking I had worked for 27 years but have up 3 years ago as it was getting worse anyway last year after the review I was put in WRAG I am now appealing this to the Tribunal and I am nervous of course but as soon as I appealed I got an invite from PIP advising that this was ending and to apply for PIP I have done this but having read the horror stories on many different forums its really worrying and stressful. I don't understand why they make disabled/ill people go through this do they not realise that these people are already on medication and they can get worse with this additional stress I am sure we don't enjoy these benefits. I would rather work than be disabled I would rather walk far than using blue badge.
Can I ask a question please As I have applied for PIP if this goes against me and if MR declined and if I take it to Tribunal will they still pay the DLA or will it stop completely until the Tribunal bearing mind Tribunal takes months and months.
Also regarding my ESA is this for just one year from what I have read online its been 4 months now it has gone to Tribunal and I am waiting for a hearing date. If the Tribunal goes against me do I have any further appeals I can go. My disability is black and white but regardless of this and all the evidence submitted they put me in the WRAG group and regarding my PIP it has been passed to ATOS