Home
›
Scope's online community
What benefits am I entitled to?
Children with Mental health issue's being assessed by Physiotherapists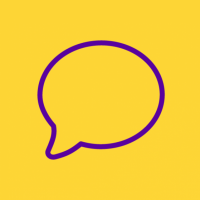 ahmed
Member
Posts: 9
Listener
I have 2 Children who are Autistic during their transfer from DLA to Pip, They were assessed by an appointed assessor whose qualification is a Physiotherapist, How can that be allowed, over a year ago my Daughter was assessed by one of these Physiotherapists my Daughter had no idea what was going on and why she was being asked all of these strange questions. Actually my Daughter broke down during the assessment. The assessor gave her 5 minutes to calm down and she continued the assessment it was my Fault I should have halted the assessment straight away. the result of the assessment stated that my Daughter put into the Work related group. So that means she had to go the job Centre and be seen to look for work, I went to the Job Centre with my Daughter to support her. We sat with the appointed Job seeker assistant, The assistant said to me please sir would you mind asking your Daughter to take a seat over there for a moment while I have a word with you. I said ok. The gentleman said to me. Sir it is my opinion that your Daughter should not be here and has been put into the wrong Group, She should be in a support Group and not work related group he says the young lady has no Idea what we are talking about she did understand or comprehend what she was being ask. She has been wrongly assessed. The final outcome was eventually I had to take the DWP to a Tribunal in the city of London. When we entered the Tribunal we were told very quickly not even to sit down that we had won our case and that we are very sorry your Daughter has been put through this. We will be writhing to the DWP directly informing them of out Decision. It is very wrong that young people who have already been Diagnosed with a Mental health issue by a professional that they then have to be assessed by a physiotherapist. I ask my Self if some of these people who work for the DWP had a Child and suddenly realized that something was not right with them such as a mental health issue would they take them to a Physiotherapist. I don't think so yes they use Physiotherapists to assess our Children's Mental health state, By the way I asked the Physiotherapist if she had experience with Mental Health, Her reply was some.