Home
›
Scope's online community
What benefits am I entitled to?
Info. about ICE please?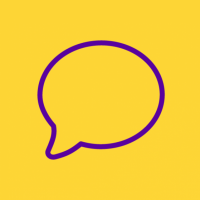 wildlife
Member
Posts: 1,314
Pioneering
Hi everyone and all Scope advisors, As some of you know I've been through a long, stressful process starting with an experience many of you will be able to identify with, namely treatment at the hands of a far from honest assessor. My ATOS complaint was rejected after 5 months when all the points I raised were denied mainly with the excuse my assessment report met the DWP standard according to their guide for assessors. Having contacted HCPC my assessor's regulatory body to question her qualifications all I achieved was confirmation that she is qualified and is on their register. I also contacted ICO the Information Commissioner's Office who regulate the Data Protection Act, they too are trying very hard to reject my complaint that my assessor contravened this Act by recording data about me that is incorrect. So far their reason for not investigating my case is a quote taken from my final complaint investigation letter from IAS which states that assessor's can use their professional medical opinion which may or may not be correct but which is taken from evidence available to them at the time along with what they see and hear at assessment. I am continuing to contact a lead case worker allocated to my case to argue that this does not include things written about a claimant that an assessor says they did during the assessment that never happened, distances walked that are recorded as further than they actually are and in my case a false professional registration number my assessor entered on a document I signed at the end of my face to face when handing over FME. My MP has also made contact with IAS who are refusing to even comment on this never mind investigate it. So after 9 months I am left with ICE who my complaint was transferred to in August 2017. They are currently working on complaints from September 2016, that's how far behind they are due to the huge backlog of similar cases referred to them. I have been supplying them with lots of evidence but the questions comes to mind:                                                                 
        "What type of complaints do they uphold, what evidence do they accept, either written or from witnesses, what happens when a complaint is upheld by way of recompense and does it help in future benefit reviews?"  
      If you've been through the ICE process with either success or failure at the end of it I would love to hear from you.