Home
›
Scope's online community
News and opportunities
Hi, my name is dianek!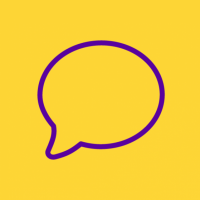 dianek
Member
Posts: 1
Listener
Hello Community
I hope you will forgive my boldness in placing this post on here.
I am not disabled, but I am a researcher, and I have been given the task to find two people with different disabilities who would be prepared to do an a one hour interview with someone from Essex & Suffolk water about the service they provide. This is to ensure that they are communicating and getting feedback from all their types of customers.
The interview would take place at your home this coming Tuesday morning with a lady interviewer, and of course you would be welcome to have someone else present if you feel this would reassure you. It will take 1 hour, and you will be given £40 cash as a thank you.
To qualify, you must be the sole or joint payer of your water bill for Essex & Suffolk water and either be a wheelchair user, or over 75 years of age, or have dyslexia/ learning difficulties.
If you wish to check out my integrity please take a look at my page on Facebook, it's called Market Research Volunteers (UK ONLY) 
https://www.facebook.com/groups/529536287115247/
Or alternatively feel free to call me on 07 828 608 998
Thank you for taking the time to read this, and admin, thank you in advance for your (hopefully) allowing this post
Diane Kerry