Home
›
Scope's online community
Employment and Support Allowance (ESA)
If it's not pip it's now esa!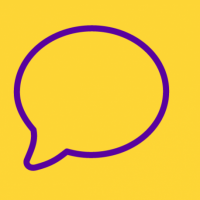 lillybelle
Member
Posts: 458
Pioneering
A letter arrived this morning, I thought it was my assessment results for pip.
NOPE- I now have another assessment this time for ESA. 
I sent my medical form back to DWP in Jan. no problems with money, had letter confirming my payments from Jan 2018 onwards.
Apparently the department that I rang on the form as I couldn't manage the time, haven't even got any evidence of this medical form plus doctors letter that was sent at the same time.
luckily I didn't sent original GP,s letter. I only send copies. And I have the photographs of each page of medical form that was sent in.
   Last ESA assessment was 4yrs ago and I was put into work group.
i immediately telephoned and  wrote a letter , the decision was changed immediately without a MR.
  With the upheaval of Pip ( which I don't expect to be good news) and now this.
i think I shall add " Heading for a breakdown" to the list of ailments.
    ALSO this is an example of what can happen if a £40 original GP,s letter had been sent and not a copy.