Home
›
Scope's online community
Carer's allowance
Really need some help and advice , looking for a benefits advisor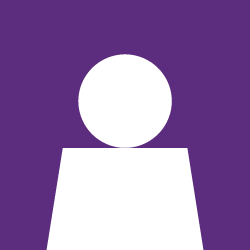 sparkles
Member
Posts: 11
Courageous
Hello, Could you please give me advice on my situation?
We have a severely disabled ten-year-old son and receive the following benefits.
1) Carer's allowance (in my partner's name – I am an unpaid carer)
2) Income support (also in my partner's name)
3) High rate DLA , Child Tax Credits with disability element
4) Child Benefit (in my name)
5) Housing Benefit
6) some Council Tax Benefit
Between 2010 and the present date I have done about 20 spiritual readings (for a small payment) but they were very sporadic.
In April 2016 I opened an Etsy shop and continued to do 3 more readings through the shop.
A year later, in April 2017 I started doing some crafts and making and selling some greetings cards and jewellery.
It was recently brought to my attention that even as a hobbyist making a loss (I spent far more on materials than I received in sales – the sales simply allowed me to buy more supplies), I apparently need to register with HMRC. In the process of trying to find further information on the matter, someone online mentioned that if you are in receipt of Income Supportyou can't earn more than £20 per week. I assume this is profit (I've been making a loss). Furthermore, upon receipt of our annual carer's increase letter it stated that the carer could earn up to £120 per week or work up to 16 hours per week, and any partner up to 24 hours per week. As the partner of our son's carer (his dad), I probably only work 2-3 hours per week.
I'm now really concerned that I haven't declared my hobby to HMRC and DWP. I only ever really wanted a small hobby as break from the 24 hour care we give our son. I honestly did not realise I had to declare – the comment in the carer's letter re £120 per week made me think I wasn't breaking the rules, and it was only when speaking online with other people that alerted me to the fact I was potentially doing anything wrong.
I'd really like to ensure, as soon as possible, that I am working within the rules and have made full disclosure of anything that is required of me. I'd also like to know if it would be possible to continue doing my hobby. For the meantime, I have closed my Etsy shop to ensure no more sales, whilst I resolve this.
I would really appreciate any support you can give about what I need to do and how best to approach it. If you need any further information please don't hesitate to ask.
Many thanks in advance.