Home
›
Scope's online community
Events, research and opportunities
Survey - eating and drinking difficulties for children with development difficulties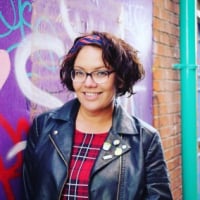 Sam_Scope
Member
Posts: 7,732
Disability Gamechanger
This post is from Dr Helen Taylor, FEEDS researcher from Newcastle University
Do you have a child with a developmental difficulty who has, or has previously had eating and drinking difficulties?
Would you be interested in taking part in a survey about strategies you have been recommended to try at home to help with eating and drinking, and what you thought of them?
"FEEDS: Focus on Early Eating, Drinking and Swallowing review" is a research study funded by the UK National Institute for Health Research (the research part of the NHS).  The study aims to find out about strategies recommended for children with developmental disabilities who have eating, drinking and swallowing difficulties.
The survey is open to parents / carers of children under 13 years of age who have eating and drinking difficulties and any developmental condition, for example cerebral palsy, brain injury, autism, Down's syndrome or other genetic conditions).
 You will have the chance to enter a draw to win one of five £100 vouchers as a thank you for your time in completing the survey.
If you would like to take part in the survey please click on the following link: https://tinyurl.com/FEEDS-Parent-or-Carer-Survey
If you would prefer us to send you a paper copy of the survey, please contact Dr Helen Taylor, FEEDS researcher, using the contact details below. 
This UK wide study is being carried out by a research team led by Dr Jeremy Parr and Dr Lindsay Pennington from Newcastle University, together with researchers from Exeter and South East England. 
If you'd like to find out more about the study please go to:
http://research.ncl.ac.uk/neurodisability/ourstudies/feedsreview
If you have any further questions about the research please email Dr Helen Taylor, FEEDS researcher, at [email protected] or via telephone at 0191 2821379.
Thank you!
Scope
Senior online community officer