Home
›
Scope's online community
News and opportunities
Enquiry for help about Textiles GCSE Coursework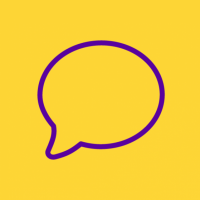 Hunter2
Member
Posts: 1
Listener
Hello everyone,
I was wondering if any of you would be able to help me.
I'm a Year 11 student [school name removed] and I'm doing Textiles GCSE. For my coursework I chose "Addressing the needs of disabilities". I have chosen to work on creating a product for people who with struggle with fine motor skills, in particular when feeding themselves.
I was wondering if through your experience either in or working with families who have fine motor difficulties you have found that there are particular ways in which clothing can help ease the difficulties faced during mealtimes as any extra information on this could help me to better my design and tailor it to my target market.
As part of the research aspect of my coursework, I am required to create a survey for people from my target market (which in this case is the parent or carer of someone who struggles with fine motor skills) to complete and then analyse the results. If anyone would be happy to fill out that survey that would be greatly appreciated. It's online, there are only 10 questions, it takes about 2 minutes to complete and the link to it is copied below.
https://www.surveymonkey.co.uk/r/78GSZCC
Any help at all would be greatly appreciated.
Hunter