Home
›
Scope's online community
Employment and Support Allowance (ESA)
Newbie, successful IB to ESA back payment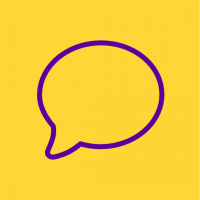 KarmaMar
Member - under moderation
Posts: 73
Courageous
Single man, no children, un-married/no partner. I was on IB/DLA currently on ESA support group and waiting for PiP tribunal (2 years from the claim now, 8 months from last DLA payment).
Hi all, I missed the telephone call from the DWP concerning the back payment IB to ESA so got the forms sent to myself about 8 weeks ago.
When I bought it up with the local CAB advisor 4 months ago he knew NOTHING about this (trying to get advice and help for my PiP appeal, never happened and I am left to my own devices).
I filled the forms in and sent them back 7 weeks ago, considering that NOTHING had changed in my personal circumstances other than addresses changing since 2012 and I had dutifully informed them every time then I ask why did I have to repeat those same statements?
I got the decision letter this morning awarding me just short of £5000 since the IB to ESA change, The form ESA14 they sent me with the letter  "explains how my ESA (IR) payment was worked out", for each year since 2012, looking at them they are fairly meaningless. They are going to write to me again telling me how my new weekly payment of ESA will be worked out.
It only states the IR part, I expected it to cover the Enhanced Disability which as far as I can tell means you get cold weather payments which I have never received, I have the winter fuel payment decision for this winter which has been accepted.
This is the problem with the benefits system, any sane person would assume that disability payments would be part of the DLA/PiP but no. Hope this info is of some help/