Home
›
Scope's online community
PIP, DLA and AA
PIP experiences (DWP deliberately not recording mental health issues)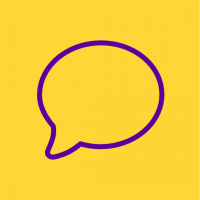 KarmaMar
Member - under moderation
Posts: 73
Courageous
Around 2 years ago I had someone from the DWP stood in my flat stating that I had not sent my PIP claim in (from DLA). Correct I stated showing him a pile of unopened letters from the DWP, this is why.
So he made an appointment for another DWP official to come and fill in the paperwork for me, of course there was a phone call and I had to answer security questions.
Then 2 or 3 weeks later another DWP visitor with the forms, it came to my mental health and the reply back from him was that "it is not important and will not be examined", strange I thought at the time but I gave him a letter stating all my health, mental and physical and off he went.
Then it came to my medical assessment, again the nurse stated that mental health was not an issue and indeed at that time, before the court judgement which over turned it, mental health was not an issue or recorded by the DWP.
The court order forced the DWP to go back through every PIP claim to see if they had failed for mental health checks last Feb, only they did not record my mental health so there was nothing to review. APART from previous DLA claims, medical records and the letter I sent off with the main form. Opps!
So now I wait for tribunal and have sent in more evidence showing records etc, including the disappearing letter as well as the a letter from the DWP stating my mental health issues in 2010.
The DWP were even adamant that the high blood sugar comas I have every day didn't happen and if they did I should be in hospital, so the extensive nerve damage I have also does not exist, but thanks to a recent eye test I can now prove I am going blind because of the retinopathy.
These were not new claims or a new claimant for benefits to the DWP. But to ask people how they get on with others or their mobility and refuse point blank to understand or record the mental health issues faced by someone with PTSD for a DISABILTY benefit is just criminal.
I was not looking forward to the tribunal with no support for me but now I say bring it on!