Home
›
Scope's online community
Ask a sex and relationships expert
This is my only means of direct communication to the world.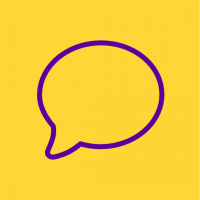 KarmaMar
Member - under moderation
Posts: 73
Courageous
This is my only means of direct communication to the world, to you who have major misconceptions of me which have directly supported those around me in their ceaseless persecution.
Former friends are former for a very good reason, they do not speak for me let alone understand what I have been put through and slowly I am seeing their parts in this charade.
I like seeing beautiful beaches etc. on live webcams, this does not mean I have any inclination to actually go there one day, I do not do travel for ANY reason. Essentially I am a hermit and happy with that situation, I have learned that no one around me can be trusted and I will never believe or trust another.
Finding someone who loves me is a fairy tale, sure years ago there was a possibility but it has never happened for me and what you have never had you will never miss. I do not know what you think of me or what you have been told but I see little snippets and it dismays me.
I am empty, loveless, I could/would never lie to anyone over this, as I would never believe you this would put you in an impossible situation of having to constantly prove yourself to the point where it would be grossly unfair and mentally abusive.
There is NOBODY for me and hopefully you will see the foolishness in thinking that could one day change.
There was a woman a few years ago and she ended up taking her own life because she appeared to be caught up in this b/s going on against me. Never again.
Good morning, good afternoon, good evening and good night!
Mark