Home
›
Scope's online community
Community updates
Have your say about your online community!
Complete our
annual survey.
Meet our community volunteers!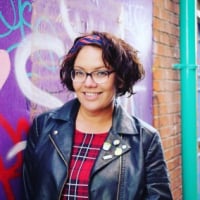 Sam_Alumni
Scope alumni
Posts: 7,731
Disability Gamechanger
Today is International Volunteer Day and we wanted to take this time to celebrate our wonderful online community volunteers who make this place such a fantastic and supportive place!
We have three different types of volunteers on the community, so let me explain a little more.
Community Champions
Our community champions are the friendly and helpful face of the community, they welcome new members and offer support and informations on posts.  They also help us as a community team to keep the community a safe space. We would be lost without them and can't thank them enough for their time and care.
Our team of community champions are:
@mossycow
@CaderMac
@gnmeads
@steve51
@CockneyRebel
@JennysDad
@Geoark
@Ami2301
@veriterc
@atlas46
@thespiceman
@poppy123456
@AnkyieSpon
@pink_princess
@blue_zebra
@emmarenshaw
@JCC
We are always looking for new community champions and so if you are interested in finding out more, email us on
[email protected]
Community Advisors
Our community advisors are either volunteers or staff members who concentrate on their own area of expertise to offer support and guidance.  
Our brilliant
@Richard_Scope
heads up
the CP advisor category
@Jack_W
looks after
the Autism and Aspergers category
Scope staff members
@Andy_Assistive
and
@Ryan_Assistive
are our
assistive technology specialists
.
@ClaireSaul
is our
Chronic Pain Advisor
@KirstenNutritionAdvisor
heads up
Diet and Nutrition
@simonsable
specialises in questions such as Direct Payments and managing the employment of Personal Assistants, Communication Aids, Eye Gaze Technology and transition from school to college and you can find
his category here.
Our Scope Support to Work team
@mwila_scope
@Donisha_scope
@Zaid_Scope
@Sara_Scope
@pia_scope
and
@Ren_Scope
look after our
Ask an Employment Advisor category
.
@Jean_OT
is our
Occupational Therapy advisor.
@KellyParentAdvisor
looks after
the Parenting category
.
@NicolaLatheySLT
is
our speech and language advisor
@Bryher
from SilverLine answers
questions around older people.
And last but not least, the wonderful
@PSHEexpert
Gill is our
sex and relationships expert.
Is there an area that we don't cover that you wish we did? Do you have experience and expertise in a certain area and you would like to get involved? Get in touch on
[email protected]
Guest Posters
Here on the community, we feature two guest posts a week and all of these come from people who volunteer their stories to us in the hope of raising awareness, breaking taboos, getting people talking and offering support.  
We work really hard to gather these stories from all over the UK as we know how important these real life personal experiences are.  We are so greateful to everyone who works with us to produce these guest posts. It's no mean feat to create over 100 guest posts a year but we love it as we get to speak to so many interesting people and we know just how much our guest posts help our members so a HUGE thank you to all the bloggers, disabled people, parents, carers, community groups and anyone else who has allowed us the honour of sharing their story on the community.
If you would like to write a guest post for us, then get in touch for more information and to have a chat on
[email protected]
Thank you so much to all the people who volunteer their time, expertise, support and stories to us on the online community.  You make this a better place and we are so grateful! 
The community team,
@Deb_Scope
@Sam_Scope
@Adrian_Scope
Scope
Senior online community officer