Home
›
Scope's online community
Housing and independent living
Victimisation in a small town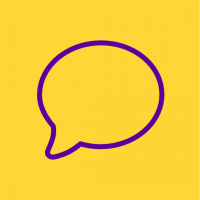 KarmaMar
Member - under moderation
Posts: 71
Courageous
I have stated before of the persecution from the Local Authorities, landlords, neighbours etc. both here and in other forums.
That no one is paying attention to me is worrying.
I can go through each event, they are forever seared in my mind, over what feels like many lifetimes, some details are not important to me, the dates, what they were wearing etc. Just generally what happened in that traumatic event which come in waves, when one starts the others follow and I am grateful when they end.
I have, quite well even if I do say so myself considering the exceptionally poor health and almost constant "attacks", linked events and people with the motives behind these attacks on me.
It has been going on a VERY long time since 2005 so please forgive me if I sound repetitive, ironically the abuses have also been repetitive from address to address.
So I consider myself to be an expert on the matter, I have utilised systems to record events, like and old mobile phone with its camera pointing out through door spy holes to capture repeated antisocial behaviour. Or sending emails to my own address recording what the camera did not capture.
Doing this has increased the victimisation, undoubtedly, but if I did not record it then no one would have ever known and corrupt Local Authority staff would have got away with the abuses.
If I could prove nothing then I would still be labelled as mentally ill and treated like scum by all, undoubtedly I would have taken my own life or had it taken from me.
Almost on a twisted note it has been a perversity for me to get into the abusers minds as for some reason it interests me greatly, to work them out and I have found no-one that can evade this, NO-ONE!
The final word though, they just don't get it. It is NOT so much the door slamming or other low level constant antisocial behaviour against me, it is NOT the fact that their goal that I would break down mentally and by God they got close at one point. It is that I have worked it all out and their part in it.
I have had a very quiet Christmas, the first in all these years, for which I am most grateful.
Not so much the end of the war, more like a temporary cease fire which formally ended earlier this evening...