Home
›
Scope's online community
Disabled people
Don't be disabled in the Wigan Borough!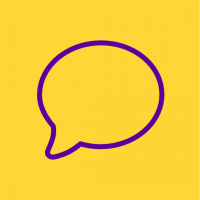 KarmaMar
Member - under moderation
Posts: 70
Courageous
I record the hate crimes/Human Rights abuses etc. happening every single day against me in the Wigan Borough, I use my own email address, just write down the details, time etc, what happened, attach any photos or videos then send it to myself.
I have had to do it for over 10 years now, longer, in that time at 5 addresses in Wigan, each one was the same; abuses from neighbours, landlords, report them to Wigan Council then GMP, get abused off Wigan Council then GMP, then evicted on no fault, then repeat.
I can tell you such stories that would make George Orwell shudder (Nineteen Eighty-Four and ironically Road to Wigan Pier) like the police harassing me with their helicopter many hundreds of times. Or the council setting their social workers on me because I stood up for my housing rights and then sectioning me, even when they were confronted with the truth of their abuses to the Care Quality Commission they just got one of their managers to get a job there and close my complaint.
I could tell you of the corrupt policeman who visited me at every property in those 10 years to deal with my complaints against the neighbours and landlords who held a very big grudge against me for reporting him and he let them all off.
I could also throw in the Freemasons for good measure, I don't have a family anymore because they started this dystopian nightmare for me, but needless to say the "evil" stepfather was a prominent mason in the area.
This story is old now, the only way I have been able to tell it is through the web and on forums like this.
I don't and can't trust anyone at all, the only humanity I have seen in all these very long years was at the pip tribunal earlier this month where I won my appeal.
Wigan Council likes to boast about how it is such a good council, the truth is far different, their treatment of the homeless which I have experienced first hand many times.
So yes, please don't be disabled in the Borough of Wigan, they are spiteful to the bitter end.