Home
›
Scope's online community
Coffee lounge
Quandary over appointments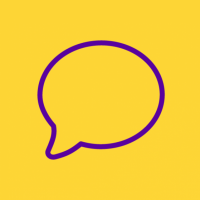 scotleag
Member
Posts: 88
Courageous
Couldn't think of anywhere else appropriate to post this other than here. And I'm not looking for answers as I don't think there are any definitive ones but just wondering how others are dealing with current situation as I'm sure there will be many facing similar choices. My situation is I have some appointments coming up later this month, four inside eight days and at three different locations, two local, one 25 miles away. Normally I'd be happy to get them all so close together and out of the way - all being well. But these are not normal times and like just about everyone else I'm concerned about the coronavirus. It seems obvious that in two weeks/three weeks time things will be worse than they are now and I'm concerned about running unnecessary risks but at least two of the appointments are ones I think I daren't miss. One's a recall for further blood tests as my most recent - Monday of this week - for methotrexate showed some issues with my liver test. I don't know how much or how serious but I do know they want a further test. On the same day I'm due a visual fields test which will be the third one since January (i've also just had eye photos taken two weeks ago). I'm then scheduled for the rheumatologist a week later and the ophthalmologist the day after that. 

I don't really want to cancel them as who knows when I'd get another appointment or even if things might not be even worse in a few months time. Yet at the same time as it's the results of the test and further/change of treatment to be discussed with the specialists I'm wondering if there's anything to be gained by face-to-face as opposed to phone or Skype and whether or not those options will be available. 

I can't make a decision just now as I need to take up the first two appointments. I don't want to wait months if there's been a deterioration that needs a change in treatment. But it's always possible that things are as they are now and that earlier tests simply showed anomalies that can happen every now and again and that's happened before with blood tests - where the first has shown some cause for concern but the secon was fine.

As i said at the start there are bound to be many people on here facing a similar dilemma and it would be good to hear what others have done/are going to do.