Home
›
Scope's online community
Community updates
PLEASE NEED TO READ THIS THANK YOU EVERY ONE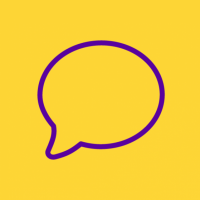 thespiceman
Member
Posts: 6,408
Disability Gamechanger
Hello every one I have been informed by my WHICH website I subscribe to.
A major concern for our Community.
In times like this never intentional to alarm people those who are anxious and vulnerable.
It seems the fraudsters have decided to use this Covid 19 situation to target our members our community.
Please this the story on the website.
https://www.which.co.uk
.
I would just add if you have any concerns please call the Police.
One other important one please be aware might get phishing web links be very careful.
These invite to a link click on and ask for personal details.
Please be aware keep safe and if not sure of anything.  Do not click on.
WHICH have stated a 400% increased rate of fraud so please if you have a good secure back up and virus protection be OK.
You might be aware of some things may look genuine but not.
From Government websites or other organisations.  Asking for and giving you some information need to click on this website this link.
It is deplorable, disgusting this is happening and scary enough.
Please keep safe and secure.
@thespiceman
Community Champion
SCOPE Volunteer Award Engaging Communities 2019
Mental Health advice, guidance and information to all members
Nutrition, Diet, Wellbeing, Addiction.
Recipes

Tagged: