Home
›
Scope's online community
Coffee lounge
Covid 19 bits and bobs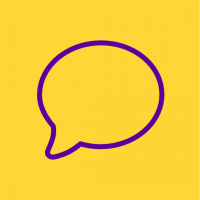 KarmaMar
Member - under moderation
Posts: 70
Courageous
last month as I was walking down my towns high street I passed by a 5-7 year old boy who was screaming his head off and saying about not wanting to go into the shop with mommy because other people were in there and he did not want to DIE.
I want EVERY SINGLE MP to know this when they vote on the 30th because the damage you are sowing is IMMENSE and IRREPAIRABLE.
Some posts I have seen on this subject say that BoJo and his cabinet clowns are doing the best job they can and no one would do any better. I would answer with this; There should have been a cross party committee making the decisions NOT the cabinet.
Other posts I have seen criticise people who do not pull masks over their nose. I am  one of them. Why? because I can not breath with a mask full on for more than a few mins. So yes I am exempt but do I need the hassle of being challenged as I was while stood in McD's last month to prove it or wear a mask and then see that the restaurant is committing suicide by only having a few tables available and being stood in a line waiting for ages to be served only to walk out with nothing.
It will be years if not decades before the Conservatives will be forgiven for what is 2020 in the voting box. Any contest will be between the libs and lab. Btw I do not believe in validating the current system with my vote as it needs a complete overhaul and reform and until people realise there is little difference between the 3 main parties then the system will never change. It makes me laugh seeing these American celebs currently using their social media to drum home the message "VOTE!", yes, vote, for frying pan or fire, both as bad as the other. (all the above are my views only).
Tagged: