Home
›
Scope's online community
Coffee lounge
My Granddad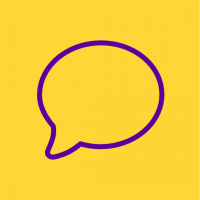 KarmaMar
Member - under moderation
Posts: 70
Courageous
I am not a royalist, not here to be ruled over. I am not a patriot. I have seen and experienced first hand many corrupt institutions In this country and it has a LONG way to go before it matches what the perception the rulers falsely give abroad.
My Granddad's family had a haulage firm before, world war 2, I think, what is certain is that at the start of WW2 he was a driver in the army. If he believed in something strongly he never stated it to me, like most of his generation he kept silent, he was at Dunkirk.
Now if there was ever a moment to be proud of this country Dunkirk was it, he ended up with shrapnel in his back there. He did speak of El alamein and the wonder he had of the hundreds of British artillery opening up on the Axis lines. After then he was in support of the British commandos training in the Highlands, where he met my Grandmother.
The only photo I have seen of him in uniform was next to a M16 halftrack, he most certainly drove tanks, lorries etc all through the war, but the photo was somewhere close to or in Germany, either supply or a reconnaissance unit.
He was a bit of a poacher and used the telescopic aerial as a fishing rod, often promoted and demoted, lol.
He told me that towards the fall of Germany they fully expected to keep on fighting against the Russians. He lived until 1989 and taught me how to fish.
My gran before her death told me he was not so great as everyone believed, I understand that.
it is a weird world we are in now but I would be doing a disservice to those of that generation who fought for so many freedoms you take for granted now.