Home
›
Scope's online community
Coffee lounge
Is the video game industry doing enough to make gaming accessible?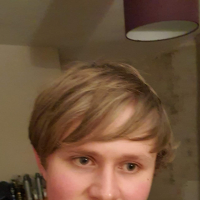 Ross_Scope
Posts: 4,641
Scope community team
The accessibility of video games
New console, new possibilities
November 2020 saw the release of the next generation of the big two games consoles. Both Sony and Microsoft launched the latest PlayStation and Xbox machines to an expectant audience worldwide, promising many of the same improvements that come with every new generation, such as graphical enhancements, processing speed and fancy features that enable the player to enjoy their games like never before.
While that's all very nice and much appreciated, the topic that is always on the cusp of many disabled gamers' minds is accessibility, because it's no good having the latest features and hardware if you can't enjoy the main reason you are there for, the games. However, it is true that many gamers are able to thoroughly love their gaming experience despite any lack of accessibility, and I include myself, but that should not be a contributing factor to accessibility being an after thought for many developers and manufacturers.
Gaming has come a long way
Gaming now, compared to a decade ago, is a vastly different experience. It has changed so very much, from the type and size of the games, to the features and power of the consoles they run on, as well as the platform you are using. These days, you can find gaming everywhere, such as:
consoles like the Xbox, PlayStation and Nintendo Switch
laptops and PCs
phones and tablets
smart speakers like Google Home and Alexa
And even within these platforms, there are different ways to play games and it's a constantly evolving situation, it almost seems as though accessibility is constantly playing a game of catch up, which can often make it feel like a case of two steps forward and one step back.
One of my favourite ways to judge the evolution of games is by looking at the settings menu, which is my favourite menu in any game. When I compare the settings menus of today to those of the past I'm normally staggered by the difference in quantity and quality of the available options. Go back 10 or 15 years and you might only be able to change the brightness, toggle the subtitles and increase or decrease the sensitivity of the in-game camera, whereas on the titles of today your options menu can occasionally be that packed it's overwhelming, which isn't a bad thing. If anything, it's a base level demonstration of the step forward accessibility has made that you can customise your experience so much, even though many of the options aren't designed for disabled people specifically.
Is accessibility out there?

There are good examples of accessibility in the gaming world, but they are few and far between. As mentioned above, the constant evolution of gaming has meant that accessibility is always playing a chasing game and hardly ever feels quite up to scratch. As a result, people often end up celebrating improvements that are either very slight or way overdue, such as the
PS5 being the first PlayStation console in the UK to have a screen reader built in.
However, I think it is worth celebrating the moments where accessibility is implemented successfully and acknowledge that, while in the past it's been a largely neglected topic in gaming, attitudes are beginning to shift amongst manufacturers and developers alike. Here are just a few examples below:
the Microsoft Adaptive controller is one such option where accessibility is the primary focus. It  is a video game controller designed by Microsoft for Windows PCs and the Xbox. The controller was made in 2015 for disabled people to help make user input for video games more accessible. It works with a range of external devices, for example you can connect switches, buttons, mounts and joysticks to create a custom controller experience that is uniquely yours.
The Last of Us Part 2, which has widely become known as the most accessible video game of all time, has enabled disabled people worldwide to enjoy a triple A title in the same way as non-disabled people, thanks to it's copious amounts of accessibility settings. The developer, Naughty Dog, put accessibility at the centre of development right from the start and interacted with specialist consultants throughout the process to make the game accessible for as many people as possible. Upon launching the game, you can choose from three accessibility presets which will adapt the game to best suit your needs, and you can further toggle settings on and off to your hearts content. The three presets are visual enhancements, hearing enhancements and enhancements for those with physical impairments. Below you can watch a clip of the audio and visual queues accessibility features.
the sheer number of ways in which we can enjoy video games has made them more accessible for a wider range of people. There is almost an option for every level of dedication you want to show, from the fun free smart speaker audio based games to the big theatrical triple A titles on PlayStation and Xbox that might cost your wallet a penny or two. Having that flexibility means that most people can enjoy games somehow, and it isn't dependant on how much you can afford or having a super in depth knowledge of gaming. For example, me and my partner have taken to playing a quiz game on Google Home each evening, because it's fun, simple and is entirely audio based which makes it so much easier for myself. There is a way to play games for almost everyone, regardless of your impairment, whether it be sensory or physical for example, and the hope is that one day every form of game will be adapted and designed to meet the needs of every player.
Is video game accessibility evolving?
Yes it is, as the technological capabilities of gaming platforms develop, and understanding amongst those in the industry increases, it can only mean positive things for accessibility. While it has been ignored in the past, whether that be purposefully or due to a lack of understanding and awareness, games like The Last of Us Part 2 pushing the subject into the mainstream media have made the large game companies realise the benefit of accessibility and shown the players what can be done to make games accessible for as many people as possible.
Do you find video games accessible?
Have you encountered barriers in terms of accessibility when gaming? Have you had experience of any of the things mentioned above? What are your thoughts on gaming as a whole and how it could improve?
Online Community Coordinator
Talk to our
chatbot
and give us feedback on the community.
Tagged: