Home
›
Scope's online community
Coffee lounge
improving food?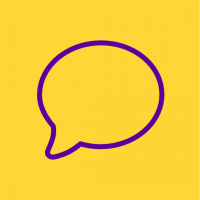 KarmaMar
Member - under moderation
Posts: 70
Courageous
Well, just ate some of my "improved" super market bought carrot cake, I watched a pastry chef make one a few weeks ago and while capable in the past my little oven is really not good enough to bake sponges so I went for the next best option.
scraping off the "cream cheese" super market topping, god knows what it is because it was nothing like the replacement topping I made from Philadelphia, icing sugar, butter and a few drops of vanilla essence, I then cut the cake in 2 and covered it in my replacement cream cheese icing, didn't crumb it but it was only for me anyway and I must say greatly improved the taste and texture.
so the second food improvement earlier this week was the mcdonalds big tasty ordered delivery, first issue is it is normally stone cold when arriving (second is the appalling taste of their burgers now) and so I had the air fryer pre-heated to whack the fries in and the big tasty, first time was with bacon, I deconstructed and whacked the burger with cheese and bacon still attached into the pre-heated waffle grill (with flat/ridged plates both of which were oiled).
I figure as Mcd's burgers are tasting particularly bad now a days it is because they are trying to get the calories down so not oiling the hot plate when they are cooked. the first big tasty I did (with bacon) fell to bits, don't know what went wrong there, but the second burger worked a treat and both tasted much better than if bought in store and much hotter!
was wondering why take away chains did not supply ingredients for you to make it at home when doing the first one on Tuesday and **** me if a pizza chain said they were going to offer pizza kits for you to make at home on Thursday. I often find I am way ahead of the curve..LOL!
Little touches lift food up several levels I find. you should not have to, but...
Tagged: