Home
›
Scope's online community
PIP, DLA and AA
Appealing mobility element should I include disputed daily living activities as well?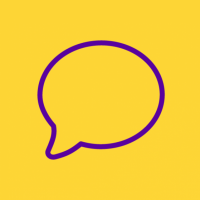 yanni
Member
Posts: 50
Courageous
 I am appealing to tribunal for the mobility element of my award but I don't know whether to include the disputed daily living activities .
 On my PIP form I said I felt 8 points for communicating was appropriate (unchanged from last time ) but I have been awarded 12 points  I also got 2 points for engaging with other people. It was a paper assessment as I can't hear well enough on the phone.
8 points is for needing support to understand basic verbal communication.
12 points is saying that even with this support I still can't understand verbal information but as I don't have this support in real life it is impossible for me to prove that this theoretical support wouldn't help.
I think I should have also had points for washing and bathing (awarded 0 points  I think it should have been 2 for not hearing a smoke alarm whilst washing and bathing) and engaging (awarded 2 points I think it should have been 4)..
I appealed mobility and the washing and bathing and engaging at MR ( because I thought the DWP may have reduced the 12 points for communicating back down to 8 at MR) but the response was 'you already have an enhanced award we can't award you a higher award'.They didn't award any points or explain if I was or wasn't entitled to the points  
If the DWP had awarded me the 2 points for washing and bathing it wouldn't have mattered if the communication points went down to 8 I would still have had 12 points.
The reason I am asking if I should include the daily living activities despite having an enhanced award at the moment is that if there is a video tribunal hearing it will be in very favourable listening conditions;including no background noise, being able to turn up the volume on my laptop, the speaker looking at me so I can lipread and having an amplified loop system which isn't visible; will make the tribunal think I can hear a lot better than I actually can in 'real life'. The loop system is plugged into the headphone socket of the laptop or TV so doesn't work when having a conversation in real life. I can't not use it at a video tribunal because I then I can't understand enough to participate in the tribunal hearing.
On the statement of reasons from my last tribunal there were comments about me not needing to look at the speech to text translator screen very much but there was an amplified loop system in place, the desks had been pushed together to reduce the distance between me and the panel and they were all aware I needed to lipread but the judge seemed to have forgotten all those factors and  I am worried this is going to happen again at a video tribunal.
 If, as a result of their observations, this next tribunal reduce the communication points down to 8 then the disputed DL activities become relevant because without them I can't retain an enhanced award.
On the other hand I don't want to look if I am wasting the tribunal's time disputing points that as it stands at the moment would make no difference to the award level.
 I've read that it is the tribunal's decision whether or not to look at all the activities the DWP have awarded points for.
 How likely is it that they would look at communication if neither party are disputing it?
 Do I mention the disputed daily living activities or not? 
Tagged: