Home
›
Scope's online community
Community updates
Become a Community Volunteer Adviser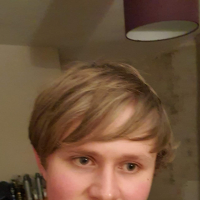 Ross_Scope
Posts: 4,173
Scope community team
Volunteer on the community
Applications are now open for the Community Volunteer Adviser position.
A time commitment of between 1 and 5 hours per week is asked, and you have the flexibility to decide when you do your volunteering. All that we require is that the time you volunteer is within the periods when the online community is staffed, which you can find details of on the information page below. 
If you are interested in applying for the Community Volunteer Adviser role, you should follow the link provided which will take you to the Scope volunteers page.
Community Volunteer Advisers
We're looking for someone who has professional knowledge / expertise in one or more specific fields relevant to disabled people, for example:
Disability benefits, mental health, autism, parenting, special educational needs and disabilities, social care, occupational therapy, speech and language, sensory impairments, chronic pain, sex and relationships, disability aids and equipment, assistive technology, employment, education, disabled parenting, diet and nutrition, incontinence, sleep, fitness.
As well as focussing on your area of expertise to support others, we'd also like you to:
join in other discussions (especially those which have not received a response)
help flag concerning behaviour or members who may be at risk
get involved in Q&A sessions or other community activities to help increase participation
occasionally provide insight elsewhere in Scope
This will be a great opportunity to hone your skills, develop new ones and gain some valuable experience along the way.
Thank you
Online Community Coordinator
Talk to our
chatbot
and give us feedback on the community.