Home
›
Scope's online community
Undiagnosed and rare conditions
Have your say about your online community!
Complete our
annual survey.
Hyper mobile Ehlers Danlos Syndrome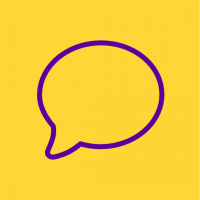 Lucas83
Member
Posts: 14
Connected
is there anyone here who has been diagnosed recently, particularly interested in those who have been diagnosed since the change in criteria a few months ago. I have HSD but it's more than that, I have awful fatigue, I am in constant pain, I have bowel issues, I feel anxious all the time. Just over a year ago I went suddenly deaf in one ear with no explanation, they can't find any reason for it, it's almost completely gone but I do wear a hearing aid. I have just been diagnosed with neurocardiogenic syncope which means I can collapse with little warning because when my blood pressure drops my veins expand to cope with the volume instead of pushing the blood back up in to my head. I will be on medication for that for as long as it agrees with me. I see a rheumatologist on Thursday, I'm seeking an hEDS diagnosis. But I'm nervous, it's a hard diagnosis to get and it's relatively unknown, has anyone got any words of wisdom?