Home
›
Scope's online community
Employment and Support Allowance (ESA)
I Don't Know Whether To Celebrate Or What?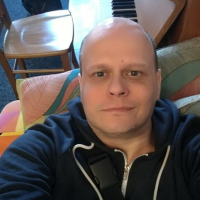 oldngrumpy
Member
Posts: 99
Courageous
Had a letter from DWP Re: PIP Yearly Update
The New Daily Living Amount £57.30
Mobility Component.                £22.65
I realise it's blatantly obvious, I presuming that I have got P.I.P., and it is higher amount than when was DLA.
But was expecting ( and I haven't had a letter yet ) a more informative letter explaining the award.
Also and I am ashamed to admit this but the Mobility Component. I was expecting more?
Spastic right leg and gout in left big toe, renders me virtually Immobile when I get this
Is the Mobility element a low rate?
The daily living amount is higher than the.Mobility, and really emphasised about my leg and walking problems.
But the letter in my opinion belittles my disability/leg/gout problems. 
Or should I keep my mouth shut?
I emphasise again I am extremely grateful for the ward (presuming I have read right( a bit of paranoia))
Also Under the old D.L.A., award I had my car tax paid as  part of my entitlement to D.L.A.,
Also the Bus Pass, and the Blue Badge?
Does this new amount entitle me to any future tax exemption?
If any of you could.please enlighten?
P.S., I have made enquiries at my excellent local C.A.B.