Home
›
Scope's online community
Employment and Support Allowance (ESA)
ESA LETTER concerning my wife who passed away last year .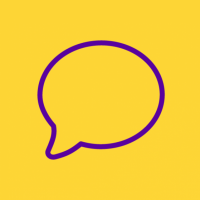 belgiumbun
Member
Posts: 12
Listener
I have received  a letter as next of kin with regards to the underpayments of ESA during the migration period from INCAPB . The letter starts by apologising for any distress caused and goes on to say they need to see if my wife was entitled to the premiums presumably the ones she was not considered  for when moving from contrib INCAPB to Contrib ESA as i remember they were more interested in setting ATOS on her during the migration in 2013 for her . 

I would like to  hear from anyone else who is in a similar position has received the letter i talk of ? It also states that they will call me next week does anyone know what to expect from that is the conversation rhetoric informal for example or the opposite ? At the time of migration she had roughly 10k in savings this was not an issue for contribution ESA also she was in the support group am i right in saying that 10k would mean that for means assessment for INCOME Esa she would have £1 deducted for every £500 over £6000 in saving total being £8.00 is that the correct formula ? 

Any help greatly appreciated my mind is very ill at  present it being the anniversary of my wife passing on it is causing me great distress .