Home
›
Scope's online community
Community updates
Have your say about your online community!
Complete our
annual survey.
ATTENTION ALL COMMUNITY MEMBERS COLD WEATHER AND SNOW SOME USEFUL GUIDENCE AND INFORMATION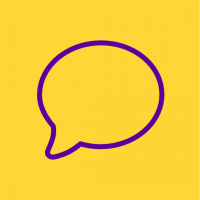 thespiceman
Member
Posts: 6,408
Disability Gamechanger
Hello every one if you woken up to snow this morning.
Started to get concerned and anxious there are things you can do.
To need to be safe and secure warm and comfort.
Understand might not be here for long but please always be prepared and think of your own safety.
1. Do I have to be going out the need to travel.  If I do is it essential.
If you need to travel use a taxi, often a useful and safe way to get from A to B.
2.  Make sure plenty of the right sort of food and groceries in, make a list.
Include toilet essentials.  Times like this use on line shopping services.
Deliver to your door .
3. Essential items in my cupboard freezer, fridge.  Bread products, Pasta, Frozen vegetables, fruit.  Yoghurt and Eggs.  Tins Pulses, Beans and Porridge oats, Milk.
Peanut Butter.
Note no tea or coffee use hot water not boiling but cooled down slightly can replace caffeine.  From the kettle.
In this weather small snacks light bites and every time be aware of your health.
If getting cold eat things like Eggs or Peanut Butter toast or Soup tinned ones be fine or have time make you own have simple ones on here.
4. Have a minimal preparation need to just keep warm , always have ideas.
5. Make sure layer up and be aware if getting cold move around arms legs.
Put some music on move about.
6. Natural concern heating be sensible if you need it on use it, costs a big factor but keep one room warm. Keep doors blinds curtain closed.
Retains heat.
If you wish to look at other options discuss with utilities any solutions initiative's  on websites a lot advice use it many times helpful.
On line advisors a good one. I have discussed payment plans warm front grants advise on anything else can suggest.
7. Look at NHS websites wellbeing and health.  If getting ill or anxious some of us do.
If you have mental health support text and say having problems, does help.  Support their role, had mine always text me make sure OK, if and when had the support.
When ill last time this weather used Websites and NHS services advice and information.
Use Doctors on line surgery websites to order medicines and drugs deliver to your door.
Can use them for any information relevant .  Sometimes do have on line a lot of information worth looking at.
8.  Use emergency contacts, friends or family members if having problems.
If no support or friends or family please if we can help as a team here. I know we are supportive.  I am sure speak for the Community Champions and SCOPE team.
We have a lot of information, advice and guidance to help you.
If the problems are severe regarding  health and wellbeing please call 
The numbers listed.
999 for Chest pain, choking, severe blood loss blacking out, unconsciousness and suspected strokes.
Emergency use this 999.
For NHS advice 111. On a range of ailments illness and concern or care will identify and send you to hospital if they think you need to go.
Minor injury visit hospital Strains, cuts, sprains and burns.
Speak to 111 have done before all of those.  Injuries sent me to hospital sent transport to take me . 
Local Pharmacy for Coughs Colds, Pains, Headaches, advice again will and might suggest speak to Doctor or use signposting.
https://www.nhs.uk
.
Please hope that helps every one.
Please keep warm and safe .
Thank you for reading.
@thespiceman
Community Champion
SCOPE Volunteer Award Engaging Communities 2019
Mental Health advice, guidance and information to all members
Nutrition, Diet, Wellbeing, Addiction.
Recipes