Home
›
Scope's online community
Coffee lounge
Well, been a while...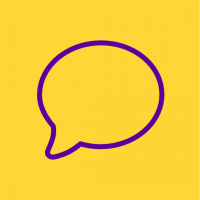 KarmaMar
Member - under moderation
Posts: 73
Courageous
Well, been a while........

Since winning all the benefits i went blind in left eye last year because of the diabetes. it actually healed up and returned to about 80% of the former vision and then in Jan this year a blood vessel went pop! and that is it gone again.

i am using these freestyle blood sugar monitoring patches occasionally to measure blood sugars but it is not good now, over the last 7 days of having the sensor fitted my blood sugars have been average 17.9mmol/L. They cost around £50 on ebay and then you need a reader on top of that.

I reckon i got covid way back this year, before all the fuss kicked off, i was shopping in local Aldi and a woman was stood there in the middle of an isle coughing her head off. i got bad stomach for weeks, those red dots on my toes and a few months of chest pains but no fever or cough. i believe that if i had not had flu proper so many times in my life before then it would have been far worse for me, but am still here so...

i never have any visitors apart from delivery drivers and only go out around once a week for my main shop, it really did not impact my mental health at all the lock down, my neighbourhood was a bit quieter and of course i could not get the usual home shopping deliveries any more.

Controversial but i can't wear a mask when out shopping, i struggle with breathing and do not feel happy with it on at all.

the inevitable slide into dementia is well on its path now, i am very well organised so that hides some of it but because no one regularly speaks to me face to face then no-one knows. it is because of the many abuses and PTSD, i know this, the high blood sugars are also causing big damage in that department/everywhere. I have had a slow walk, gait is the medical term? for years now, a classic sign of aging beyond your real age.

i enjoy watching dvd's and blurays, my 2 cats are fantastic, had an upset with the black and white one at the start of the year, he was lethargic and leaving small brown poos everywhere, took him to the vets she said yes there is something wrong as it lasted for weeks, she gave me some pills for him but my hunch was something different, at that time they were on pouches and dry food. he could not eat/process the 2 pouched food i was giving him so now he gets one and i cook up a large chicken in slow cooker, sort of mash it up, the meat that is, then bag it up and freeze it for them. it is a laborious process but now he is picture of health again. the chicken was only supposed to be for him but his brother, the grey and white, will not eat his pouches anymore and just eats the chicken! 

well folks, that is all for now from my corner of the world, hope everyone is well. going to put another dvd on soon.