Home
›
Scope's online community
Coffee lounge
Financial dire problems due to large overdraft!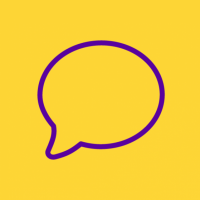 [Deleted User]
Posts: 1,651
Listener
Above.

I was in Tesco yesterday doing a week's shopping, fortunately I took plenty of cash to pay for my shopping so that wasn't the issue, however, I checked my debit card in the ATM before joining the queue to enter the shop, and it said £34, what I missed that it meant £34 overdraft! I discovered this when I tried to purchase £12 of Lottery tickets on my card at the kiosk on the way out, and then had to send for Dad to come and pay for the tickets as I'd no more money on me.

Thing is this keeps happening, the time before last that my money went in, I had an £8.85 overdraft, so that was taken off what went in, now as of yesterday I have a £34 overdraft because last week, I spent £21 on a takeaway Pizza delivery from Pizza Hut on Taekwondo night, because I didn't fancy cooking, and then on Thursday I bought a Fred Flintstone costume on eBay for £23.99 for when I hopefully go back to attending Comic Cons this year.

Dad's going to see the Bank tomorrow to see if this can be avoided somehow, but to be brutally honest this is why I'm busting a gut to get a job, I need the extra income!

I have a meeting on Zoom on Wednesday with my employment support worker.

The applications close on the 8th of February for that job at Pets at Home in Wadsley Bridge, awkward to get to without a lift, but if I get any interviews or even the job I'll sort that.