Home
›
Scope's online community
Guest blogs
Guest post: How to encourage healthy eating habits in your child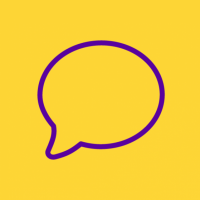 _SpecialEd4mums
Member
Posts: 2
Listener
I'm a cookery teacher and activity coordinator for disabled children and their families. I have a son on the autistic spectrum, a daughter with Down's syndrome and young twins, and I'm written a new cookery book for disabled children.
The digital age and its insatiable thirst for immediacy, has created the ultimate rivalry between the concept of eating well and convenience. Although the convenience of fast food and pre-packaged meals saves time and energy, its existence undermines the enjoyment of food preparation and the value of quality family time.
Limited time in the kitchen has a direct effect on our children's development, both mentally and physically. According to a 2012 research study at the University of Alberta in Canada; "Kids who cook are hungrier for healthy food choices... in turn promoting healthy bone and muscle development, learning and self-esteem".
The idea of "healthy eating" for many busy working parents can cause a great deal of stress. It's even harder for parents of disabled children or young adults. Our time is often even more limited as our children struggle to learn how to communicate and understand the world around them, how to interact with their peers or manage their overpowering sensory issues.
To compound these challenges further, disabled children are often bullied, ridiculed or ignored and left to feel misunderstood and frustrated - which can lead to comfort eating or fussy eating. This turns mealtimes and food consumption into a constant emotional battle between children and their parents, paving the way for additional problems such as childhood obesity and disease.
My son Henry was diagnosed with autistic spectrum disorder at the age of two, a year and a half after my second child, Amariah, was born unexpectedly with Down's syndrome. Although a keen cook, I was totally unprepared for the impact that involving my children in the kitchen would have on their lives. During the early years my energies were focused everywhere, but the kitchen.
Although Henry wasn't a fussy eater he had a very healthy appetite and we struggled daily with portion control and his weight. At the same time his confidence in his abilities in everyday life, either at home or at school was very low. We were told by therapists that his attention span with anything was limited to no longer than five minutes, and I purchased every type of special scissors, pencil grips and block sets on the market to help develop his poor fine motor skills. Nothing made a difference; we transitioned from the early years into primary school with the same problems.
When Henry was four years old, we decided one rainy afternoon to bake cookies. I purchased supersized cookie cutters to help compensate for clumsy fingers. Yet whilst at work in the kitchen, I was surprised that Henry's movements were controlled and attentive. His cookie shapes were immaculate. It was clear that Henry loved being in the kitchen and it was the best therapy yet; it calmed him, channelled his energy and gave him a wonderful sense of achievement.
From that moment on, my children's participation in the kitchen has been continuous. There is always either a chair or stepping stool next to me whilst I work. Henry's early play dates consisted of pancake frying, cookie cutting or dinner preparation. More and more children wanted to be involved and their parents - witnessing their children's enthusiasm - started to ask if their children could learn how to cook too.
I opened my first cookery class in my home for all children when Henry was nine years old, paving the way for the development of my cookery course for disabled children and young adults.
Learning how to cook is an essential life skill that boosts self confidence and develops individuality and creativity in all who try it. Disabled children are no exception and proficiency in the kitchen will play a key role in their independence as adults. I wrote The Cookbook for Children with Special Needs to help children understand the origins of the food we eat, how the ingredients we use create our diet and how this affects our health and the way we feel. The opening story introduces the primary theme which is that we are all responsible for the choices we make about the foods that we eat.
If you are struggling with creating healthy eating choices for your children don't put too much pressure on yourself to begin with. Every small step can have an impact and influence your child's attitude to food.
Top tips to try at home
Here are some suggestions for you to try, pick one or two that work for you and see how you progress:
Before lights off at bedtime, sit with your child and talk about what foods you love to eat and ask him/her what foods they love. Ask your child what meal they remember being their most favourite – was it in a restaurant? Was it with the family sitting together with no distractions?
Sit with your child and find out what they would love to make in the kitchen if they could make anything. (Even if it's sweet food instead of savoury this is still a great place to start. Cookie baking at home with wholesome ingredients is much healthier than store bought).
Read the story from The cookbook for Children with Special Needs and learn about where food comes from. Then;
Find out if there is a farmers market or simply go on a trip to a whole food supermarket to have a look at the colours and smells of different kinds of food that we can buy. Discuss together before you go that you will only buy food that comes from animals, plants or the field.
Involve your child in the food preparation – explaining the rules of the kitchen, health and safety and make sure to give them very small and achievable jobs at the beginning. Even washing the vegetables or mixing ingredients in a bowl boosts confidence and prepares them for wanting to participate more.
Encourage mealtimes to be family time without the television or a mobile phone for distraction. Talk about your day with your children and ask them in turn about what they enjoyed during their day. Food preparation and quality family time come hand in hand.
Remember ultimately that understanding the value of healthy eating and food preparation is a slow continual process. Each experience should be in a calm, relaxed and positive environment so it's best to take these steps when you feel ready to support your child.
You can buy my book, The Cookbook for Children with Special Needs here .  
Please do drop me a line if you have any questions or concerns about your child's eating habits, or would like to know more about encouraging healthy eating and cooking together. I'd love to hear from you!