Home
›
Scope's online community
News and opportunities
Family Support Services (Caudwell Children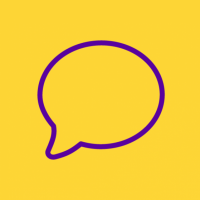 emacaudwellchildren
Member
Posts: 11
Hello….
My name is Ema Harker and I'm a Family Support Coordinator for Caudwell Children within the London and Cambridgeshire area. Caudwell Children is a national charity that supports families with children with life limiting/life changing health conditions and physical disabilities. We support children aged 0-18yrs and have a free family and hospital support service running across the London and Cambridgeshire areas that professionals and families can refer themselves to. We don't believe in waiting lists and will aim to make contact with families within 48 hours of receiving the referral.  There are many ways we can support families which include: -
Family Service – Family support services both within the community and in hospital, short breaks activities at times of crisis.  
Equipment Services – Electric wheelchairs, buggies, trikes, car seats and sensory equipment (we will fund 80% of the cost and the families fund the 20% of the cost).
Treatment Services – Access to life-saving surgeries and treatments (we will fund £2,00 towards the cost of the treatment for a year)
Steps Programme – Life changing therapy and support programme for children with acquired brain injuries and cerebral palsy and their families (we will fund £2,000 toward the cost of the programme for a year)
Act Programme – Holistic therapies and support programmes for autistic children and families (we will fund £2,000 toward the cost of the programme for a year)
Enable Sport – Sports equipment to enable talented athletes to participate in competitive sport (we will set up a fundraising appeal for the cost of the piece of sports equipment the young person needs)
Destination Dreams – Fully supported family holiday for children fighting life threatening illnesses (open to all families no matter their yearly income).
All our core services are available to families who's yearly income not including benefits is below £45,000.
We don't wish to come in and step on anyone's toes but want to work alongside families as part of a holistic and person centred approach on early help and support for families at home / within the community and attending appointments at hospital and also whilst being admitted in hospital for treatment.
If you wish to know more or have any questions, please do not hesitate to contact me on the below number / email and families are able to self refer to our charity for one or more of our services. You may also wish to have a look at our website http://www.caudwellchildren.com which gives more detailed information about Caudwell Children and the services we offer.
Ema Harker 

Family Support Coordinator London, Hospital Service
m     07975 981769
f       01782 600 639