Home
›
Scope's online community
Practical support and information
Help with my sister who I worry is being 'groomed'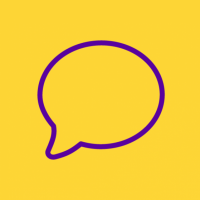 lonestar79
Member
Posts: 1
I am new to the forum and am completely at my wits end so I really hope someone can help!

My sister is 32 and has learning difficulties - her mental age is nearer that of a young teen so she is very gullible and naive. She has befriended an older local couple, who drink in the same bar as her (a legion bar where she is well known and the staff look out for her) - and she adores them. They seemed like good friends to her and the woman is lovely, but the man has entered into a text/facebook messaging relationship with my sister that to me borders on grooming. He makes out to her that he loves her and that she is his girlfriend etc, and while (from what I can see of the messages) none are explicit and nothing physical is going on so far, my sister is besotted with him.

She does a lot of the running and is constantly messaging him, simply because she's never had a boyfriend and is enjoying the attention. I personally think he is getting kicks from the attention from a girl half his age. I have told him to back off and he said he would, but now he is telling her that they need to keep things a secret from her family as we are coming between them. I have tried warning him off again but it is still happening, and she just won't leave him alone either as she thinks he loves her. I don't want to burden my parents who are elderly - my mum worries about her enough as it is. But I don't know what else to do.

Technically she is a consenting adult, and there is no sign of abuse. But to me this it taking advantage of her - he knows full well that he will never leave his wife for her, and he knows that she will keep chasing him. She is either going to end up being very, very hurt, or he is indeed grooming her and will eventually take things a step forward. I feel she is classed as a vulnerable adult under the Adult (Support & Protection) (Scotland) Act 2007 and I feel she is at risk, but I just do not know where to turn. No offence has happened so the Police won't care and I can't see Social Work being interested either.

Has anyone been in a similar situation? I cannot turn a blind eye to this but I don't want to be seen to be over-reacting. Any advice would be welcome. I cannot get through to either of them.