Home
›
Scope's online community
Undiagnosed and rare conditions
Final happy to call myself Disabled!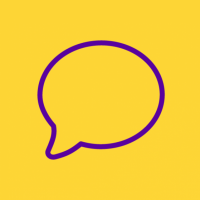 rosscolfc
Member
Posts: 29
Courageous
I'm Ross 33 and I've had a disability since birth, it's pretty rare only 7 people world wide are believed to have it and 4 are in my family.
I can only liken it to maybe muscular dystrophy for the sake of saving a long detailed diagnosis.
Basicly all the muscles in my body font move, flex or have the strength they should. I can't make a fist for example and I'm in quite a bit of pain all the time as the muscles spasm and cramp up. But enough of that, I'm not special, just one in s billion
Born in the 80s, main stream school played sports with everyone else as you did back then, forced to run cross country (one thing I can't do run) as it's "good Character Building".
But all through school, college and university I hid my disability as best I could. Only a few close friends actully got answers to questions, anyone else was politely ignored or told to... Cough cough! 
As my disability was well hidden unless you looked closely at my hands, watched me use a pen or knife and fork or watched the "waddle" in my walk (bullies Liked to call me penguin as a kid) you'd not really know I was disabled, and obviously I wasnt mentioning the day to day pain, just grinning and bearing it. To be honest between 16 and 20 I had s few good years where I'd just get on with life, had s great social life, who dosent at uni! Worked in McDonald's (live it too) and played a bit of football, was never fast but I can pass a ball and most off all I tried, I'd give 100% never back down then worry about being sore the next day!
Since my 20s I noticed my condition get alot worse alot more quickly. I stopped football and any other activities as just walking 10 yards pulled on my leg and back muscles. The pain got so bad it stopped me sleeping always getting tight muscles and obviously things snowballed.
I worked full time from the day I left uni till 2014 when I was made redundant (due to my disability) odd how the company I worked for took 2 years to get me the orthopaedic chair the nurse recommended and only got it me the week after I made an official complaint... And even odder that a month later my department was being restructured and one of us had to go? You may think this is sour grapes... Well during the redundancy all the computer systems were being changed and we need training on them. The other guy got to do the training, when I ask what happens if he goes and I stayed I was told "they'd cross that bridge if it happens" 
Ps it's a big UK brand, let's just say I no longer wrap my turkey in it at Christmas! 
So made redundant, struggling to get a job I got very low. Depressed! Let's not beat about the bush.i felt useless father to two children and unemployed for the first time ever!
It was then I decided that I needed to come to turn with my disability, I'd been hiding who I was for 30 years and I shouldn't! I came out! 
I did a charity castaway event living rough in the woods for 5 days and met some great people, not once did I hid my disability. Infact I ended up speaking very openly about it, to strangers and it helped hugely! Plus we alk raised over £10K for a disability charity! Winner winner, chicken dinner! 
Now I'm still unemployed, but I'm not ashamed, I can't do the things I use to, I can't do the things other can, but I'm by no means useless. I'm a good father and I'm Disabled!