Home
›
Scope's online community
PIP, DLA and AA
Appeals for PIP - Tribunals, Don't ever give up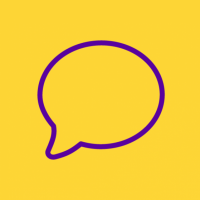 FedUpWithPain
Member
Posts: 5
Connected
Hi, I'm new to all this but I wanted people to know that there are some wonderful people out there. My issues started in mid-2016 I got the dreaded PIP letter, filled it in and waited although I knew what would happen and yes only got 10 and 10 points respectively - shocked, no not really after reading so many people were being treated the same.
However of course I appealed, mandatory (don't think anybody has won on that score – ever) and then to the tribunals. at the 1st hearing almost a year later from my forms being sent in it transpired neither side had requested any paperwork from doctors/hospitals (I thought the DWP would do this, my mistake) but the judge understood as I was representing myself and put it back for a re-hearing.
Waited and waited and finally got a new hearing tail end of last year, 3 new panel members who I must admit looked like they had already decided I would not win. I know they are independent but it was this feeling I had, spend almost an hour and a half and left, got the decision a few days later, nope I lost and still had the same amount of points.
I asked for a copy of the reasons and this never appeared despite me asking 3 times, in the end I finally got it and was allowed to appeal to the higher tribunal on a point of law, this was allowed to happen despite the 1 month going over due to the fact that i never received a copy of the reasons and another judge allowed it on that grounds.
Now myself, my wife and a friend are not lawyers but we knew in our hearts something was not right so I sent my appeal in based on what we thought was incorrect and some weeks later we got a letter stating that it did not need to go to the higher tribunal as the judge who looks thought the information b4 it goes up ford a question of law (based on what we had said) to have not been followed and so i was allowed my re-hearing.
So No3 was booked and cancelled as I got taken to hospital, bad timing but they joys of being disabled i suppose. However new date was set for early July and finally got to attend, was not even in the room for 15 mins when the judge called a halt to the proceedings, I had won my case 12 points and 14 points respectively. Yes I did cry a bit and thanked them, 2 long years in the waiting, two long years with no help as every time I wanted help CAB were busy etc. and that's not me having a go at them it's me seeing that the systems are failing because all the resources are being taken away.
However without help we still did it (the internet is so useful, old case law etc.) and got the letter to confirm the next day ... feel ecstatic but I know they could still appeal and ruin the whole thing, but I also know they can only appeal on a point of law and I will be surprised if they find one but with my luck lol
So don't give up anybody, with or without help keep pushing keep believing and hopefully you will find a way, but please never take the so called easy option if you know what I mean, I know it's hard and I know you might have down days and tears etc. but keep going keep pushing and find that light at the end of the tunnel – best of luck