Home
›
Scope's online community
Employment and Support Allowance (ESA)
THE DWP HAVE CUT MY ESA BENEFIT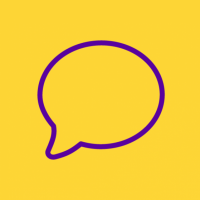 thespiceman
Member
Posts: 6,408
Disability Gamechanger
Hello every body been through a crisis today all because the errors of the DWP.
Checked my bank account and found no benefit money in the account last payment July..
Get ESA and thought what has happened.  What is going on.?
So rang them after a hour wait. This call handler came on.
You would not believe it been calling me on a mobile number. Quoted this number.
That is the old number. All over being a text message.  Changes to benefit and awarded new possible amount.
I said why did you not contact me by landline or send a letter.   Policy to send texts.  If there was no reply or no answer.
How did I know you were going to award me a benefit amount if I did not know about it.
Common sense contact Department doing PIP.  They have information up to date. Don't you contact and share information.
You just asked me for other benefits.
Plus what is the idea if I am not answering that common sense prevails to send me a letter. We would have sent you one.  When though why not straight away.
Besides the point should used other forms of communication such as Email you have all the information. Do not have Email she said but I have fully given all my information to PIP.
Absolutely ridiculous.  All because they wanted to inform me of something not aware of. Never used mobile just for texting and emergencies. 
Not my fault and who was it a wise decision to stop my money any way.
Have any body else had this. Through no fault of there own. Please can I ask.?
@thespiceman
Community Champion
SCOPE Volunteer Award Engaging Communities 2019
Mental Health advice, guidance and information to all members
Nutrition, Diet, Wellbeing, Addiction.
Recipes