Home
›
Scope's online community
Disability aids, equipment and technology
Wheelchairs, Buggies And The Scotson Technique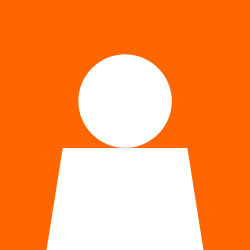 Guest
Member
Posts: 1,968
Hi all,

After deciding it is time to chase my 2 year old son's referral to wheelchair services, the cogs have slowly been whirring about wheelchairs, buggies, walking etc etc. and tonight they've gone into overload.

I asked for the referral on my son's 2nd birthday, thinking he would benefit from a more supportive buggy. 6 months later, with him due to start free nursery places in September and school the following year I'm starting to think about independence and school settings.

Harry has athetoid CP and is profoundly deaf and has recently received a cochlear implant. Cognitively he is 100%. He is slowly getting there on gross and fine motor skills - particularly since we started on the Brainwave program e.g. he is now sitting independently, and when in supported seating he can pick up small objects and hold a pencil. I'm fairly certain that he will master walking - potentially with a frame - but will probably need a wheelchair for at least some of the time. However, this is some time in the distance.

I'd love to know what people think and have done about wheelchairs, particularly

1. At this age do I push for a motorized wheelchair to give him that independence? I'm particularly thinking ahead to him starting nursery in 6 months time when he is 3

2. If we get a wheelchair of either sort, do I still need to get a buggy for outside? I've heard that he won't be allowed to used a motorized wheelchair outside at this age

3. Should I be thinking about really focusing on walking and trying out more therapies - I'm thinking in particular of the scotson technique which sounds like it could be that 'magical' therapy - I'm worried that if I invest time and money in that (probably at the expense of focusing on communication and his new cochlear implant) that I NEED it to really work but neither do I want to ignore something that is potentially so helpful.

Goodness..with so many choices we all have so many difficult decisions to make. You celebrate cracking one decision only to find there's another one around the corner. Thanks for being there and giving me the benefit of your experiences.