Home
›
Scope's online community
Guest blogs
Cerebral Palsy, it affects me in more ways than you'd think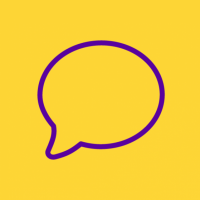 rebeccaturner
Member
Posts: 4
Connected
My name is Rebecca Turner. I am 26 years old and I have Spastic Diplegic Cerebral Palsy. I am a Postgraduate Communications student and freelance writer. I love anything pop culture related and keeping up to date with politics.

Cerebral Palsy is more than having a limp or being in a wheelchair. There are a range of secondary conditions that come along with it. As a child, I didn't realise I was having difficulty with everyday tasks. Things that had become second nature to me were getting pointed out, with these being completely different to how others would complete a task.
I started to recognise the differences when part of my day at preschool was spent hooked up to a nebuliser due to my asthma. Also, when I first went to school I was given 'special' scissors as I was struggling with my fine motor skills. Similarly, I spent half of my time repeating myself because teachers and classmates were unable to hear my soft and breathy voice.
As an adult, I have become very aware that I am not alone, and this is thanks to the online disabled community. I have found this comforting as I've never met people with the same type of Cerebral Palsy as me before, so making these online connections has helped me feel validated.
My swallowing, breathing, fine motor skills and anxiety are four conditions that impact me the most day to day.
Swallowing
Swallowing is a tough one. I've found that sometimes straws help and sometimes they don't. There are times where I think I am sitting up straight and I can choke on my food. However, there are times where I am more slouched, and I don't choke. It's like a game of Russian roulette. 
Sometimes, the uncertainty of symptoms is scary, but I can't spend my time focusing on it too much otherwise I'd be anxious all the time. As for dealing with these difficulties, it's not fun but I can't change it. I always try to see what works best when I do choke and use that to help the next time, with it being an ever-learning process of understanding how your body works.
Breathing

Lack of breath support has been the thing that frustrates me the most. I either sound like I have just run a marathon, this is when I excited about something, or I get told by strangers that I sound 'sick' on a daily basis. I understand the point of these comments, but they aren't helpful or necessary. It made school and work scenarios harder as my lack of projection had an impact on speeches that I gave. It caused a knock to confidence, with this only being restored when someone finally listened to what I was saying. I just want to be treated just like anybody else.
Fine motor skills
Another daily struggle of mine is fine motor skills. This impacts my life in a range of ways: what my writing looks like, how fast I type, washing my hair, and doing up zips, buttons and ties. Cooking and cutting is definitely not my forte. I would love to be able cook my own meals, but I am too scared of burning myself and breaking hot plates full of food. I'm so grateful to have a family that helps me out wherever needed. A special shout-out must go to microwaveable meals, thanks for the independence you give and you're quite tasty too.
Anxiety
Anxiety is a condition that coincides with Cerebral Palsy. For me personally, I think it came from insecurities and having to prove my worth in order to feel normal. This was in many scenarios that ranged from doctors, friends and in the workplace. Anxiety isn't a feeling I'd wish on anyone, but having Cerebral Palsy is like a full-time job. it's not surprising that these feelings of insecurity, fear and anger creep in and try to kick us while we're down.
What has this taught me?
Secondary conditions are a fundamental part of life when you have CP. I'd put them on an equal level as walking, tight muscles and speech. This is because, if you ignore swallowing, breathing issues, fine motor skills and anxiety, it will negatively impact your quality of life. I understand that's it's tough and easier to throw these to the side and keep pushing, but if you acknowledge them it will help you manage your body.
If you want to follow me, my Twitter and Instagram is @turnerebecca.
Have you ever had any experiences of secondary conditions? How have you responded to comments from others about your disability? Let us know in the comments below!