Home
›
Scope's online community
Archived
›
Ask a benefits adviser [CLOSED]
DWP letter asking me to attend a meeting.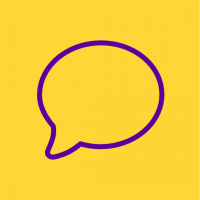 rosscolfc
Member
Posts: 29
Courageous
So I was born with a muscle condition that causes chronic pain, I can't make a fist my arm and legs aren't flexible like they should be, the condions got worse over time and I'm now on morphine. I walk mainly with a stick, although when I shop I use a trolly etc as it helps. But my conditions not 100% visible. I have good days and bad. The last two days for example I've been lying flat with hot water bottles but some days I feel ok (for me) so may do some gardening, go fishing and I've even started playing walking football 1hr a week as my consultants said it could help with muscle strength as a form of Physio, but I know that when ever I do any of the above for my own sanity, I'm them layer up in pain for two/three days at best, sometimes a week or more.

anyway today I received aletter asking me to attend a meeting at the job centre, I called the man on the letter who advised me that they needed to check my information as "a member of the public has made them aware of something"

so basically someone has told Dwp I'm not disabled or I'm a benefit cheat!
How can this be, surely being disabled from birth and seeing many doctors over the years counts for more than a "nosy neughbour" who dosent know the first thing about me?

imagine if I'd accused someone of a crime and it was proved I'd made it up, I'd then be prosecuted. But I'll guess I'll never be able to discover who's done this to me?

id just about come to terms with life, I was very depressed after finishing work, I had to seek help From the GP, the irony is I even posted a mini story here yesterday describing how I'd over come my own stigma, but today I found myself as depressed as ever, I can honestly understand now why people, do the unthinkable, if it wasn't for my children and fiancé, if I was single I think today could have been the day I gave up. 

Do people really think I enjoy being disabled? Is it sour grapes? I'd give up every penny to be healthy!