Home
›
Scope's online community
What benefits am I entitled to?
Well that's it then.......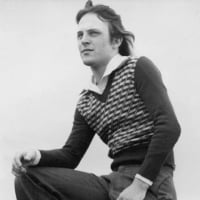 Topkitten
Member
Posts: 1,263
Pioneering
Almost 3 years ago I was put on the waiting list for Cervical Spine surgery. Twice it was cancelled and with GP complications I need the surgery as quick as possible. Two months ago it got really bad and I OD'd unable to cope or get help. Consequently I have been rushed through a process to get to see the senior specialist in 7 weeks instead of the normal 9 months. I saw the specialist today. I also had been asked by another hospital to discuss with him the lumbar fracture I was inflicted with 2 weeks ago.

I was given 5 minutes of his valuable time and the news was all bad. He is going to put me on the standard waiting list. Last time that took 8 months to get a date for surgery. He then explained there was also a 4 month backlog. So that makes it a year to wait. I asked about the fracture but he couldn't find it because he was looking at the wrong x-ray. One from his hospital rather than the one from the other hospital taken two weeks ago. As he couldn't find it he's going to ask my GP to refer me to the Pain Clinic. My last referral took 15 months to get an appointment with them.

Even if I get the surgery having two fused spinal disks will probably mean I can't drive any more so I will become housebound. He said last time that with C4-C5 and C6-C7 both gone then C5-C6 will only last roughly 6 years before that goes too. He refused to even consider a disk replacement.

I have 2-3 years walking ability left and he's just taken half of it away.

He even went on about how tough his life is because he couldn't work for 2 months due to shoulder surgery (most likely a sports injury). He should try losing 12 years of working life like I have.

My pain levels are way out of order and I have struggled to avoid taking an OD because I thought I might get some help. Sleeping was difficult before the fracture, now it's almost impossible. Preparing and eating food is so painful I have 2 or 3 hot meals a week. Even freezer meals are too difficult.  If I ask for help they will say I have to pay for it and I'm not paying through the nose for the **** support Social Services provide. Mostly I live on crisps and cereal. Now that my hope of help is gone I might just as well give up trying altogether and get it over with.

I had hospital transport to get me home after the fiasco. I cried most of the way home and now I have neck pain and a headache from the travel. In addition to my usual stuff.

Why did I ever hope that things could turn out better.

TK

"I'm on the wrong side of heaven and the righteous side of hell" - from Wrong side of heaven by Five Finger Death Punch.