Home
›
Scope's online community
News and opportunities
Research Recruiting Parent-Child Duos - Exploring Social Functioning in Children With Autism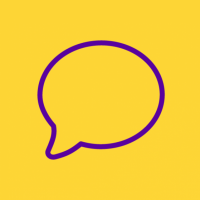 Cassie_Short
Member
Posts: 1
Listener
My name is Cassie Short and I am a PhD student in the Psychology department at the University of Bolton, under the supervision of Dr Pedro Vital.
I am contacting you regarding participation in our research, which is focused on social processing in children who have been diagnosed with Autism Spectrum Conditions.
A lot of research has been and is currently being conducted to explore social interaction in children with Autism. However, limited studies are considering this exploration within a more valid paradigm, such as during a real social interaction, where we can achieve a more realistic understanding.
The current project aims to demonstrate that there is a difference in the activation of neural structures associated with social processing in children depending on whether they are provided with lab-based social tasks or whether they are engaged within a real social interaction with their parent. We hope for the results of this study to inform better practice for research within the field, encouraging better understanding.
We are recruiting children between the ages of 7-11 years old who have been diagnosed with an Autism Spectrum Condition, together with their parent(s).
We attach a Participant Information Sheet for further information should you be interested in participation.
Appointments for data collection are available from the week commencing Monday 9th October 2017 up to the end of November. An appointment can be scheduled at any time from 9am – 7pm on any day during this period, for ease of convenience. Those participating will be required to attend once.
Please feel free to contact me via [email protected] if you have any further questions and to schedule appointments.
Best wishes,
Cassie Short
PhD Candidate in Social Neuroscience
School of Education and Psychology
University of Bolton
Deane Road
Bolton BL3 5AB
United Kingdom