Home
›
Scope's online community
Employment and Support Allowance (ESA)
ESA assessment report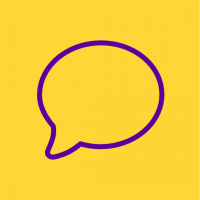 pinemartine
Member
Posts: 47
Connected
Hi, everyone. My husband had a f2f reassessment for ESA in July this year. I just realized I hadn't requested his assessment report and I received it today. We are happy with the decision but we are quite surprised what in the assessment report.
The assessor (a nurse) was not passionate about the interview and she asked only a few questions. She talked mainly to me not my husband and most of the questions required "yes" or "no". For example, "do you accompany  to his hospital appointments?" or "do you cook everyday?"...
But there are lot of things we didn't get get asked. For example she never asked which floor we live but the report says there is no stare case to the flat (actually we live on the second floor.). Also she only focused on his mental problem although his chronic pain and insomnia are also affecting him a lot, 
We won't make any action for this as we are happy with the decision but I am wondering if this report might cause a confusion for the assessor of the his next reassessment as there are a lot of wrong or missing information about his real condition. Or don't they bother to refer the previous assessment report?