Home
›
Scope's online community
PIP, DLA and AA
Second Mandatory Reconsideration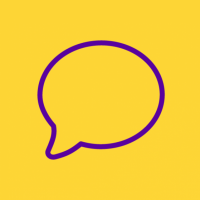 Rosiesmum
Member
Posts: 76
Connected
I am appointee for my disabled son and my story is so very similar to @wildlife's and the fact that you have posted so much information has been of enormous help to me and my son.
Son had lifetime high rate both award on DLA went down to zero points on pip,but using the info posted and my own research I have been able to ask for a second reconsideration.
DWP failed to follow so many procedures as did the HCP it could have led to a serious,if not fatal outcome at his medical.
DWP failed to ask if I wanted dla records ported for pip claim,this in turn led to a mess up with ATOS and my son being asked to perform tasks he shouldn't have been due to his disabilities.
Atos had to resubmit a PA6 which partially corrected first assessor to get him standard care,but failed to address so many other wrong facts (I have medical evidence to back these statements up) looked up assessor not qualified in the area of my sons disabilities.MR was made within a day of PA6 arriving at DWP and without me seeing it first,so I complained..again!
I have put in a complaint to ATOS and DWP and explained my reasons and that I would use these on my submission for appeal.
They are now considering my sons award again with all the evidence (I hope) that they have been given over the past 15 years,up to the present day.
If he still does not get his award back I will appeal but I hope that given the circumstances and the fact they promised to try to rectify their mistakes I have placed my trust in them to at least give him a fair hearing,after all that's all anyone wants isn't it?
I will let you know the outcome of the MR and also my ATOS complaint.