Home
›
Scope's online community
News and opportunities
Looking for teenager performers with a physical disability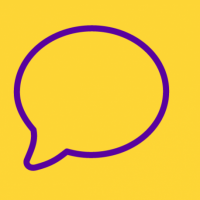 jonathantruetube
Member
Posts: 1
Listener
Hi there,

I'm a filmmaker for an educational charity called TrueTube.  Last year we won 4 BAFTAs including Best Children's Channel of the Year 2017.
Our short films are used in secondary schools, with an annual audience of 3.5 million students worldwide.
This year we're making a romantic drama about two teenagers who just happen to have a disability.
The idea is to normalise disability on screen, and offer two positive portrayals of disability as two teenagers go on their first date.
I'm looking for teenage actors aged 14-19 with a physical disability, I was wondering if anyone would be interested in being involved?  It's a paid position for the lead role in a film for a wonderful platform.
If you are interested please send me an email to:
FIRST DATE - casting call
Character Descriptions
Jack playing age 15 (Male, looking for an actor 14-19)
Jack is a friendly, affable teenager looking to impress.  He has a disability but it doesn't define him, and he is fully capable and able to express himself.  Jack is sweet with a good sense of humour but ultimately he is a hopeless romantic, eager to fall in love.  
Appearance: Any teenager with a physical disability.
Pay category: Equity Minimum
Imogen age 15 (Female, looking for an actor 14-19)
Imogen is direct with her comments, you're never sure if she's being serious or joking.  She has a disability but she doesn't let it define her.  Imogen is cautious about dating, and shields herself from getting hurt with caustic wit.  She hopes she can find love, but is cautious of overt displays of sentimentality.
Appearance: Any teenager with a physical disability.
Pay category: Equity Minimum
Our most recent work:
Screwball - https://www.truetube.co.uk/film/screwball
The Perfect Body - https://www.truetube.co.uk/film/perfect-body
Refugee - http://www.truetube.co.uk/film/refugee
Warm Regards
Jonathan