It's all far too much.....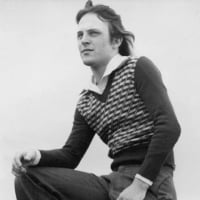 For me to cope with. The last few weeks have just confirmed to me that I cannot expect proper treatment by anyone. I just keep getting screwed over and left alone, suffering and hopeless.

I have been suffering pain a long time (almost 13 years now) and support from GP's is transient and insufficient. Every third day I am going through withdrawal and this was exactly where I was 6 months ago. Constant arguments with GP's hasn't helped, nor those with surgery staff. Complaints to NHS England haven't helped as, once their interest wanes, the surgery goes back into non-helpful mode. Now I can't even trust the Pharmacy as my medication has gone missing. Even the too small amount I should get hasn't been delivered. I use 3 patches now, difficult for me to stick on due to my skin not being receptive to them, and a ratio of 2 50's to 1 25 (all in microgrammes per hour). They were supposed to deliver a further 6 & 3 for the 2 weeks remaining or 18 & 9 for the missing plus a new script but instead I got 10 & 10. This stuff is the strongest pain killer used in prescription form and can be extracted for other uses, for example to be cut with heroin to increase profits. Consequently there is a black market for the stuff and, I guess, that's where my missing meds have gone. I now don't have enough to last until I can next request more let alone cover the gap / delay in it being delivered.

For a couple of weeks all I can think of is driving to a lay-by on a nearby dual-carriageway and walking across the lanes until I get hit. I cannot shake the thought. I have tried medication overdoses and they simply don't work, my body is too strong and has too much resistance to anything I have to guarantee. I almost did it a couple of years ago and ended in a coma but that medication I no longer have or, at least, not enough of it plus what I do have will have deteriorated and be too weak to have much effect.

It isn't just the pain though, it's the total lack of understanding and thoughtlessness of the people I try to deal with. I spend so much time just trying to cope day to day and to get what medication I can that my other problems just accumulate and never get resolved. I have unpaid debts that I could clear if I could find the time and energy but I have none of either after the latest (at any given time) medication problem. I can no longer leave the house and need to use a wheelchair indoors but cannot because this place isn't suitable and my assessment to move is in limbo. I cannot shower so I am getting filthy now having not showered or washed for a month. I manage 2 or 3 hot meals a week and just survive around those on cakes, biscuits and sweets. I'm having to switch from DLA to PIP and am waiting the initial response to my application which is just adding pressure. I used to see escorts to feel human again but now cannot go out and see the couple I have met before and anyway, I'm not clean enough to meet one anyway. Plus I cannot get money from my bank because I can't go out. It's a vicious circle.

I have had many conversations to 2 GP's about increasing my meds but the guidelines say no more and I cannot get them to budge, not even to try it and at least let me see if I can cope with the side-effects. After all, guidelines are just that a guide which will vary from person to person.

I don't know if I can carry out my plan because the pain will be horrendous but so long as I take an OD of the opiates I do have I think I will be able to at least try. I stupidly worry about the effect it will have on the unfortunate driver that hits me but I see no other choice. I used to think of jumping off a bridge either onto the dual carriageway or into the river but doubt I can scale the wall or barrier to do so now.

Whether I can walk well enough to get in front of something could be an issue though. My walking is minimal and I can't even place one heel down without doubling up in pain. If I twist my body in any way I am getting an extreme version of sciatica, trapping not a nerve but a whole bundle. When it traps, if I straighten my leg, I get a lump half an inch across behind my knee where the bundle is attached to and the pain is at a level I have never experienced before. I am used to pain but keep in mind when you think of pain that the Fentanyl I take every day in those patches is equivalent to between 3,000 and 6,000 Tramadol tablets every day. That's a minimum of 1.5 Kg of Morphine Sulphate, calculated from 3 grammes of Fentanyl (my daily usage). That is an awfully large amount of pain killers and yet it does not allow me to walk even around the house without excessive suffering. Even going to the toilet is hellishly painful and that isn't right, no one should be treated this way.

Not surprising really I guess that I figure my time here is over. I don't believe in an afterlife or other existences, I know once I'm gone that's it. The experience of the coma simply confirmed my beliefs. Those people who say their experiences of a coma prove other options are simply mistaken and do not understand what they experienced and the TV idea of a long dream-filled sleep in a coma is simply laughable and unrealistic. In a coma there is nothing, the only experience are overly long dreams or nightmares when coming out of them. That is what people mistakenly take for coma experience. It's just that they haven't experienced the similar dreams and nightmares again overly long which comes from extended opiate usage.

I'm sorry, I seem to be rambling, I just don't want someone to know why I about to do this and I cannot cope with writing this all down in a letter to leave behind, my hands and body simply cannot cope with writing much now.

I still have doubts though, this is not a way I wish to go out by as the effect on someone else could be awful, I just cannot see any other way I can do it.

TK

"I'm on the wrong side of heaven and the righteous side of hell" - from Wrong side of heaven by Five Finger Death Punch.
Comments
Brightness
Categories
12K

Talk about your situation

21.2K

Talk about money

4K

Talk about your impairment