Home
›
Scope's online community
Employment and Support Allowance (ESA)
I have made a huge mistake and i'm so scared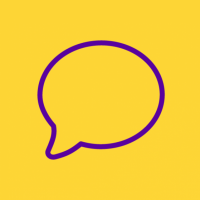 Butterflyhome77
Member
Posts: 7
Listener
I got a letter for a Review Appointment with DWP, I mistakenly thought that it was another medical which led to an acute mental break.  I rang the Citizens Advice and they explained that it's just routine and nothing to worry about, then they went through some checks with me to show me the kind of info they would require, they told me that I shouldn't have savings over £6000 and I realised that I have made a huge mistake! I didn't know that I had to tell them about savings, i've been on benefits for so long and i've never been asked for bank statements etc in the last 8 years.  I have saved £10,000 due to not being able to leave my house (mental illness).  I honestly didn't know, i've never done anything wrong before and now i'm so afraid that they are going to put me in jail.

I have an appointment with the Advocacy Service tomorrow but do I need a solicitor?  My mental health is so badly affected and i've had the Crisis Team and valium prescribed.

I am not coping and going through this alone is so scary.  Has anyone else every made a mistake like this?  I understand now that I owe them money and I will give them it all back but will they put me in jail?  Can anyone help me?