Home
›
Scope's online community
Employment and Support Allowance (ESA)
Need advice with IR ESA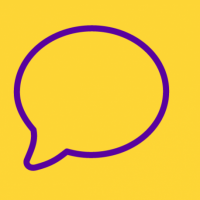 monkeygirl58
Member
Posts: 1
Listener
hello everyone ...I  received the ESA A3 form on November 2nd 2018,sent it back back which DW confirmed they has received on the 6th November 2018. I then got a letter on the 14th of December telling me I was not entitled ESA9IR) as I had not replied to a letter asking for further information, I rang and told them I had NOT received such a letter and was told I would receive a new form. 2weeks later I rang again to ask where this new form was to be told :don't worry we,ll send another 1 !! 

as I do have quite severe anxiety and depression issues I rang yet again to be told that a decision had been made and that was that to which I asked where this 3rd requested form was.
UnfortunatelyI had to get quite forceful to the person on the phone whom kept talking over me
and got him to agree to resend a blessed form.
I confess that I do not really understand the criteria to be entitled to IR especially the means testing part ….