Home
›
Scope's online community
PIP, DLA and AA
This is an NHS option to remove yourself from sharing your data with the DWP…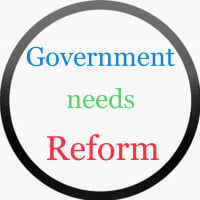 Government_needs_reform
Member
Posts: 851
Pioneering
Many may already know that the DWP are trying to gain access to all of your medical records, I know many are not happy them doing this, me included, as I have some very sensitive information I don't want to be made available to anyone other than My medical team.
I send them medical information that covers my functionality only as ESA & PIP is function based.
So for anyone that feels they don't want everyone to see your sensitive data then read on.
This is an option to remove yourself from sharing your data with the DWP…
GPs asked to ensure their patients are aware they can opt out of data sharing
GPs have been asked to make patients aware of their right to opt out of sharing personal information, except for use in their medical care.
This comes as the latest figures show that the number of patients choosing to opt out of sharing their information beyond NHS Digital, through the new national data system, is 'lower than expected'.
In the latest BMA GP Committee newsletter, chair Dr Richard Vautrey explained that the new national data opt-out model was launched in May.
This replaced the old type 2 opt out system, which prevented confidential patient information from leaving NHS Digital for purposes beyond use in their direct care.
The new system allows patients to opt out through an online portal or a phone helpline, using their NHS number and a valid email address or telephone number which is on their GP record.
But uptake of this new system has been lower than forcast.
Dr Vautrey said: 'Patients who had previously registered a "type two" opt-out have had this converted into a national data opt-out. It is important that patients are aware of their right to opt out.
'Despite efforts to raise public awareness as part of the Information Commissioner's Office "your data matters" campaign, recently published figures show that uptake of the national opt out has been lower than expected.'
He added: 'Practices should recently have received a letter from NHS Digital informing them that the codes for the "type two" opt-out have been retired and should no longer be used.'
Type one opt outs – which stop confidential patient information from leaving the GP practice for purposes other than direct care – should still be record in the same way as before, the letter said.
More here http://www.pulsetoday.co.uk/ne…..86.article
I've done mine, the DWP will not see personal stuff I don't want to share with anyone. End of..
⬇️
I created one of the campaign election video for Labour, and Jeremy Corbyn,
This is a new version of Emeli Sande, Hope "You Are Not Alone