Home
›
Scope's online community
Mental health issues
I wish they could spend week in my shoes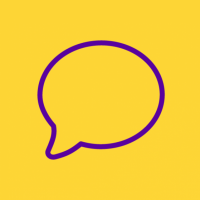 jaqs63
Member
Posts: 1
Listener
Hi,
I'm new to this forum,so please bear with me.And always feel like you can talk to me. I've been suffering with anxiety and panic attacks all my life,and it's been a living hell...obviously when certain situations get more stressful they increase in volume and intensity. I also suffer with agoraphobia. I have good and bad periods,but can never rid myself of it completely.
It's obviously caused depression as it all affects my life so much.
 But upsetting are there are too many sceptical ppl who do not believe you suffer from anything...I wish they could spend week in my shoes,they would never utter a negative word again after that.
 I when able to ,enjoy music..concerts being my main interest,books..movies,various interests...was very much into current affairs,but I haven't even watched the news in months,and used to keep so up to date with it all....some tv,as it's more yt channels now. And internet,as being at home a lot,it's my main source of info and entertainment.