Home
›
Scope's online community
Welcomes and introductions
Hi, my name is MadMilan2019!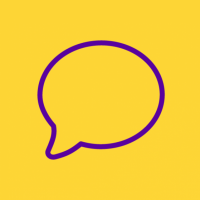 MadMilan2019
Member
Posts: 1
Listener
I was v touched moved by the black man with the glasses and hat his struggle for better healthcare and suicide prevention by the govt and all agencies. my father Samiran, and my brother, Amit killed themselves; I have had 15 more suicides of acquaintances and friends in my 54 years. but having read Mandela, Gandhi, Rosa Parks Maya ANGELOU, AND MANY OTHER STATESPEOPLE, not statesmen please note. These people changed the world, and se we can.
All one can do is to see the value of life, and despite adversities, with courage joy even, and fearlessness, advocate a better service- world. Research shows those who have suicides, and the more of them, the greater they are at risk of suicide, were it not for mindfulness and Buddhist meditations- please Google these words if you feel it might help you - I would not be alive. However, people need to choose the right help for them; different tings work for different people.
Please a big thank you for the man referred to above; keep going strong: commitment is freedom please everyone get involved in your local NHS Suicide Prevention; just Google it or ask your MP, and ask him or her to prioritise this service; because the suicide rate has increased by over a 3rd in a little over 11 years, and only now do we hear anything from the Royal (sic! we don't need a royal college a democratic college of psychiatry is better) College of Psychiatrists
Namaste Dharma (truth and peace of compassion)
Milan Ghosh
[number removed by moderator] -
 if anyone wants mutual support on suicide prevention, from one survivor to another; campaigning on suicide prevention